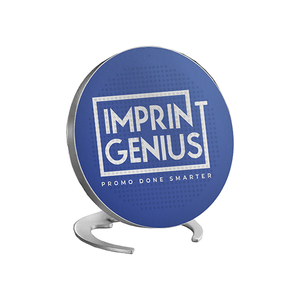 Sonosphear™ Wireless Speaker
Music. It pulses through our very being. It can transform a moment into a memory, fill space, and transcend time. Engineered to deliver bold, vibrant sound, the Sonosphear's classic design, powerful dual 8W driver performance, and state-of-the-art wireless technology will enhance your musical experience into something unforgettable. Get ready to experience the art of sound.
Wireless

Advanced 3D stereo sound

33 ft. wireless range

Up to 8 hrs of audio playtime

Built-in microphone

Includes charging and auxiliary cord

Custom packaging available at 500 units (via overseas)
Mock-ups shown are a digital representation of product design capabilities. Certain digital aspects may appear slightly different on the physical product.