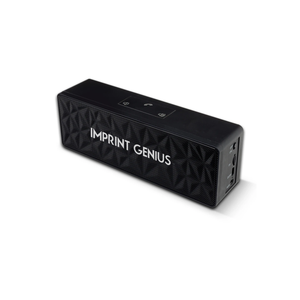 Mr. Boom™
Mr. Boom is a silicon wireless speaker that work up for 25 feet away from your connected device.  Sleek and simple design makes this speaker great for any space. 
High-quality wireless speaker
3-hour charge time provides 12 hours of listening
Sleek geometric design
Mock-ups shown are a digital representation of product design capabilities. Certain digital aspects may appear slightly different on the physical product.