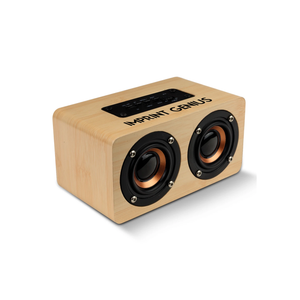 Double Dip™
The Double Dip is a wireless speaker that works up to 25 feet from your connected device.  Featuring built-in dual woofers, this speaker provides great sounds quality and a classy look.   
Wireless speaker
3-hour charge time provides 10 hours of listening
Available in rich, wood-look finish
We really appreciate you being here
Mock-ups shown are a digital representation of product design capabilities. Certain digital aspects may appear slightly different on the physical product.