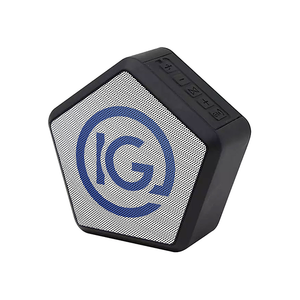 Hive™ True Wireless Portable
The Hive True Wireless speaker allows you to enjoy music with a portable surround sound system using true wireless technology. Listen to a single unit with dynamic 5W sound and built-in subwoofer or pair multiple units together to listen to music in every room of your home or office. Designed to stand on a solid surface or mounted on the wall, the Hive will definitely get everyone buzzing around this product!
Mock-ups shown are a digital representation of product design capabilities. Certain digital aspects may appear slightly different on the physical product.