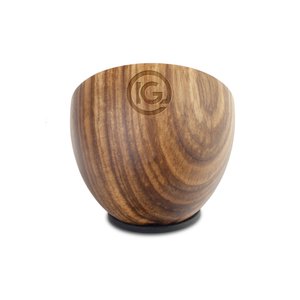 Coconut ™
The Coconut is a wireless speaker, that works up to 30 feet from your connected device.  Compact design and durable construction make this speaker the perfect travel accessory, and portable music source.      
All wood wireless speaker
Enjoy up to 5 hours of music time
Charging time is 2-3 hours
If you are reading this, contact Charley to see what you just won
Mock-ups shown are a digital representation of product design capabilities. Certain digital aspects may appear slightly different on the physical product.