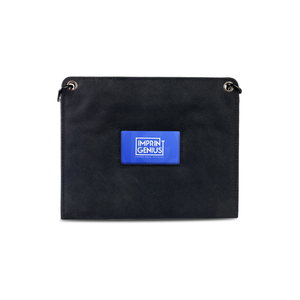 SORIN™ 2A Solar Panel
Powered by the sun!  The SORIN™ 2A SOLAR PANEL produces a high-powered solar charge with a single USB hub.  A built in storage sleeve allows you to stow and carry your device safely while on the go.  Corner grommets make it easy to attach SORIN ™ to a backpack, duffel bag, or other gear – while still charging your device!  
12 watt panels for fast and safe charging
Durable fabric covering is durable against the elements for outdoor use 
Bi-fold design makes for easy portability and storage
Mock-ups shown are a digital representation of product design capabilities. Certain digital aspects may appear slightly different on the physical product.