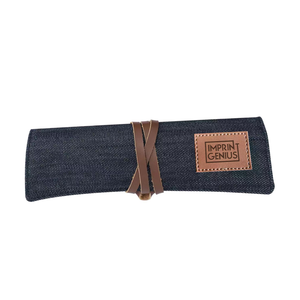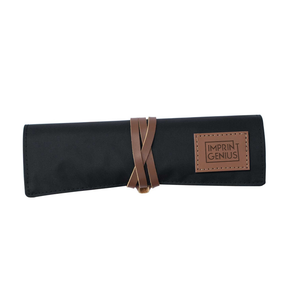 Ruckman Roll™
Pack it up, roll it in and be on your way! The Ruckman Roll keeps cords, tech necessities and even jewelry all rolled up and stowed away, making it the perfect package for travel. Want to really make your brand go the extra mile? Fill it up with some of our best selling products for gifts that'll never get old.
Color options: denim or black (800d)

Leather strap closure

4 snap straps for organization

Inner zippered pocket for additional storage
Mock-ups shown are a digital representation of product design capabilities. Certain digital aspects may appear slightly different on the physical product.