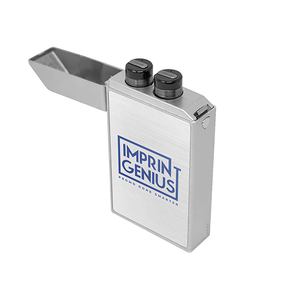 Pionears True Wireless Earbuds + 4400mAh Power Bank
Charge, connect, and prepare to explore a newfound freedom with the revolutionary Pionears. The sleek and ergonomic dual-function charging base and 4400mAh power bank combines with true wireless earbuds to deliver unhindered stereo sound. Transcend beyond the average experience of sound with the Pionears. They'll keep you tuned into your world, no matter where your journey takes you.
True wireless technology

33 ft. wireless range

Up to 3 hrs of audio playtime

Built-in microphone

Wall charger to charge your phone or tablet

4400mAh external battery pack

Includes charging cord and 3 ear tip sizes
Mock-ups shown are a digital representation of product design capabilities. Certain digital aspects may appear slightly different on the physical product.