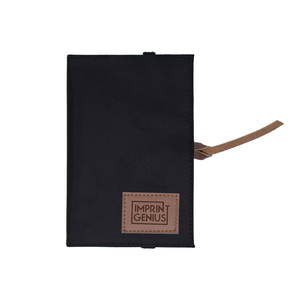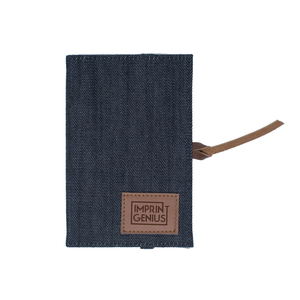 Hitchcock™ Passport Holder
You've been dreaming of that overseas trip for months, and now it's finally here. You'll be on that plane and heading out in no time, if you can just manage to keep your passport safe and sound. No worries, the Hitchcock passport holder will protect your valuables while giving you a place to jot your notes down in the Small Book of Awesome.
Color options: denim or black

Inside pin-stripe pattern

Two inner pockets for storage

Velcro and strap closure for safe keeping

Includes Book of Awesome notebook

Durable 800d polyester (black) or denim with striped interior lining
Mock-ups shown are a digital representation of product design capabilities. Certain digital aspects may appear slightly different on the physical product.