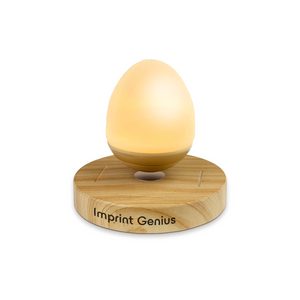 Egg Drop™
The Egg Drop is a levitating wireless speaker that works up to 30 feet from your connected device.  Unique and captivating design makes this speaker great for any occasion or setting.    
Levitating wireless speaker
3-hour charge time provides 12 hours of listening
Durable silicone material ensures egg won't break if dropped
If you are reading this, thank you for paying attention to the fine print
Mock-ups shown are a digital representation of product design capabilities. Certain digital aspects may appear slightly different on the physical product.